Application of Industrial Computer in Forklift Industry
Time:2022-07-20 09:43:08
Visit:268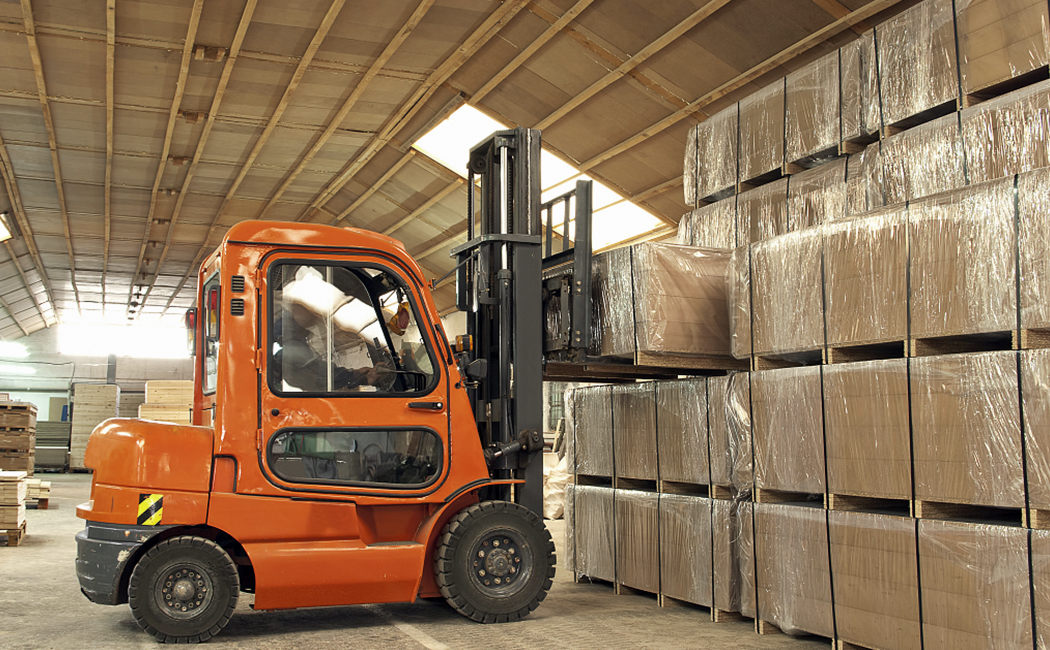 Background:
In warehouse management, by installing vehicle computers, RFID antennas and readers on forklifts, the efficiency of automation can be greatly improved. The RFID detection antenna is installed on the front fork, which can automatically scan the RFID tag information of the goods.The received information is transmitted to the RFID reader through the cable, then the reader input it to the computer through wired or wireless network, so the automatic identification of goods is completed. Then according to the actual demand, the user can set up WiFi or directly use the 4G mobile network as the wireless network of the warehouse, and transmit the data back to the background server. The whole process reduces manual participation and greatly improves working efficiency.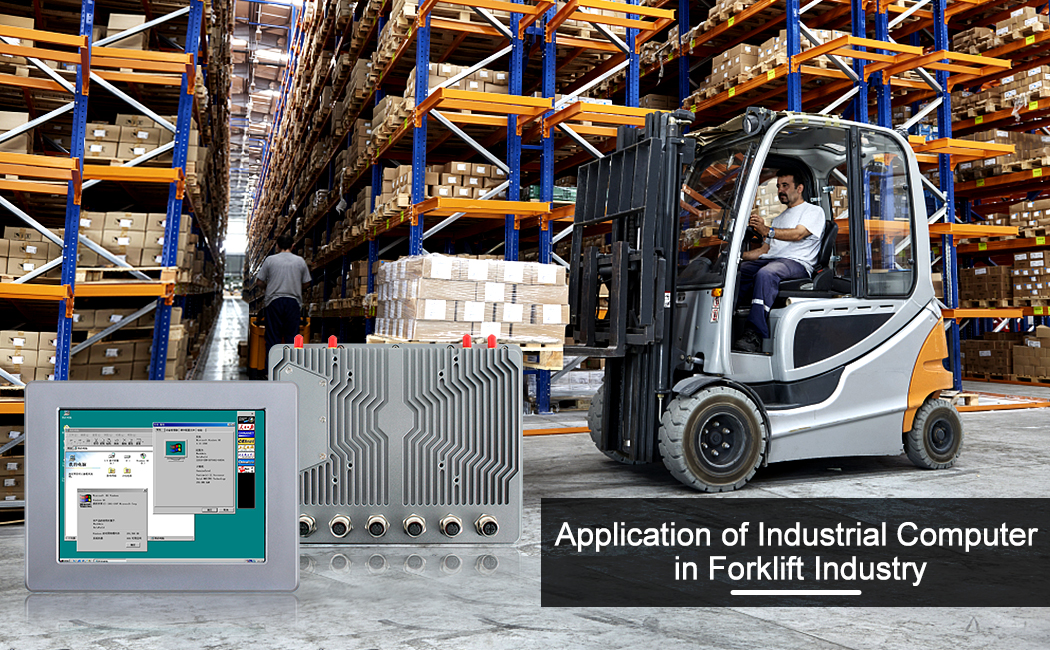 Requirements:
* Full IP66 / IP69K Waterproof Touch All-in-one PC
* Suitable for multiple forklift mounting brackets
* Meet the requirement of a variety of forklift battery, 12V, 24V, 48V, etc.
* The RFID reader needs to be connected through the I / O interface, and the power supply of the scanner needs to be solved
* Built-in Bluetooth module for data communication with wireless RFID reader
Solution:
The QYT industrial computer is made of precisely machined aluminum alloy, 5-wire resistive touch, IP66 / IP69K protection level, with excellent waterproof and dustproof features.The high-performance, low-power consumption Intel Celeron processors are very suitable for harsh industrial environment. The computer supports Gigabit Ethernet / WIFI / 3G / 4G networks, 2*RS232 / RS485 serial ports, max 8G onboard DDR3 memory and SATA & mSATA storage. It is strictly industrial grade, with good electromagnetic compatibility and strong environmental adaptability. Fanless design, energy saving and environmental protection meets the requirements of storage and 24-hours continuous and reliable operation.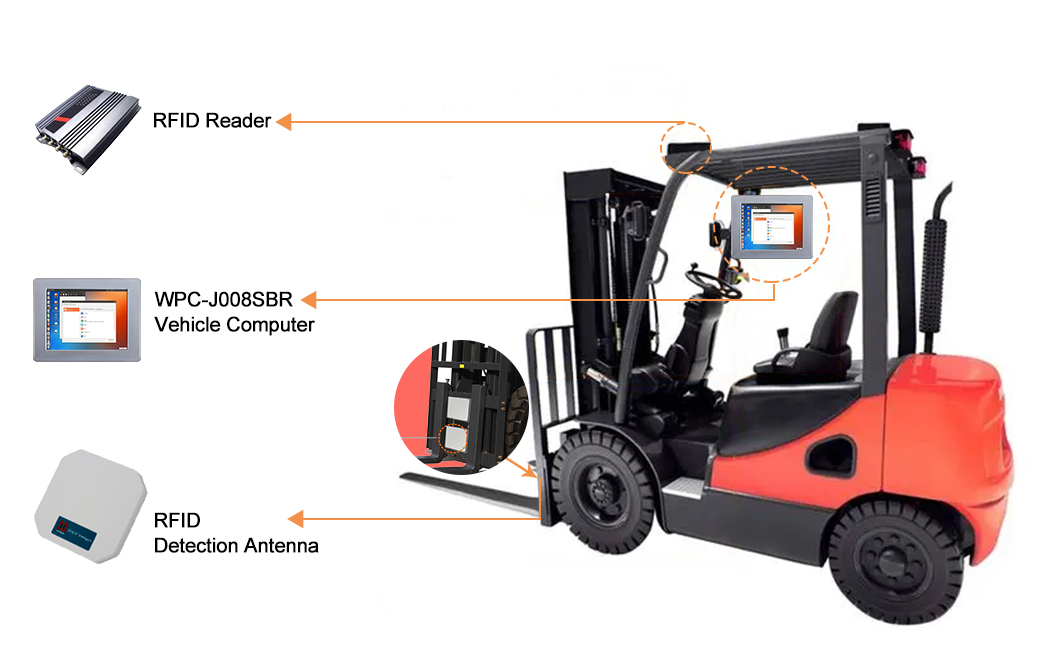 WPC-J008SBR Features:
* Intel Celeron J1900 low-power high-performance processor, Aluminum Alloy fanless waterproof computer
* 8.4"TFT LED, resolution 800×600, 50K hours LED backlight life
* Military MIL-STD-810G vibration and shock resistance standard, IP66 / IP69K dustproof and waterproof
* Rich I / O interfaces, support a variety of high-performance industrial-grade RFID readers
* Vehicle power supply, mounting bracket, industrial waterproof keyboard and other forklift application solutions supported
* RFID reader can communicate with waterproof computer through Bluetooth, avoiding the problem of wire routing and wear.
* Rugged M12 I / O industrial connectors meet IEC61076-2-101 standard

Recommended products