Industrial panel PCs application in the smart Medicine cabinet
Time:2022-04-02 01:20:29
Visit:746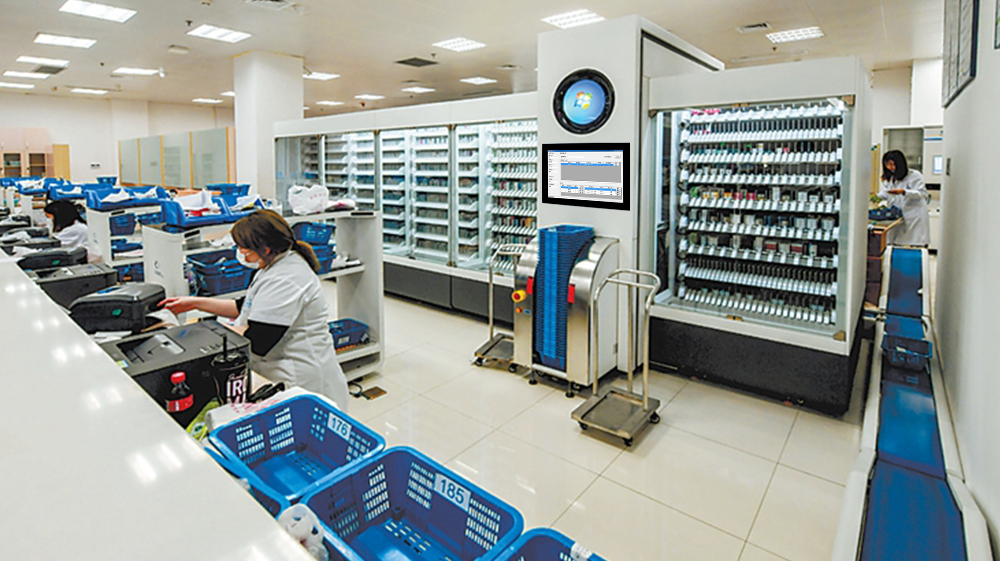 business background
With the wide application of industrial control equipment products in various industries. Industrial control equipment products are widely used in medical, transportation, industry, education and other industries. Through the Internet of Things technology, with the help of smart medicine cabinet equipment, develop a smart medicine cabinet management system. The application of the intelligent medicine cabinet management system improves the efficiency of medicine circulation and reduces the error rate of medicine circulation. Intelligent medicine cabinet management: improve the mode and method of medicine management in wards, enhance the work efficiency of nurses and pharmacists, and realize the meticulous management of medicine expiration date and warehouse.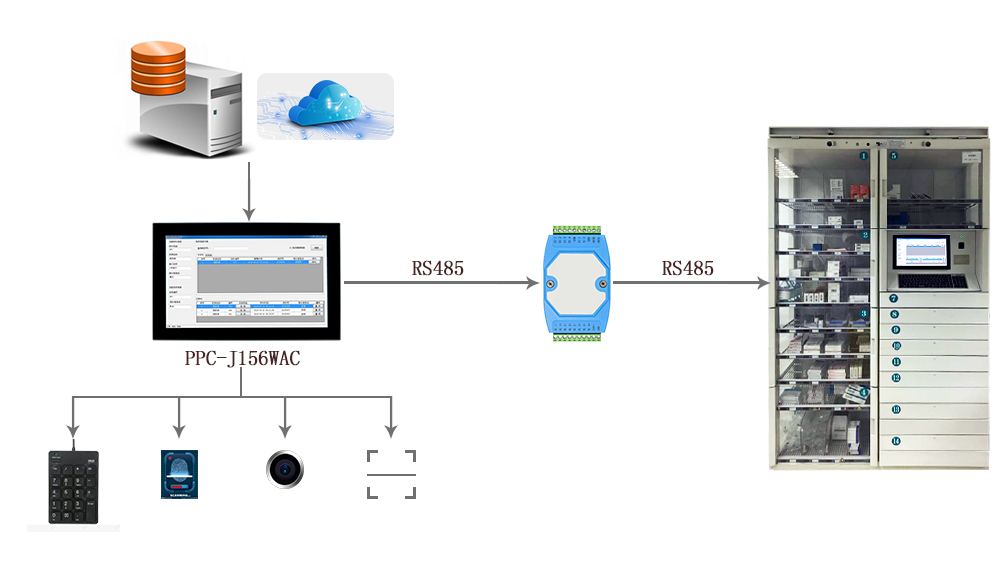 Equipment requirements
The intelligent medicine cabinet is composed of two parts: the control system and the medicine cabinet. The control system generally uses an industrial tablet computer to display and control the configuration software of the upper computer, print prescriptions and control the operation of the entire medicine cabinet.
◆. Ensure the safety of drug storage. The smart medicine cabinet is usually in a locked state. The medicine cabinet must be opened after the fingerprint is logged in. Only authorized personnel can wait for the operation of the medicine, and the unrelated personnel cannot access the medicine.
◆. Ensure drug storage and access control. The smart medicine cabinet standardizes the drug distribution and use process, and conducts intelligent management in the whole process of drug circulation, thereby reducing the possibility of medication errors.
◆. It can realize intelligent prompting and full-process monitoring, and improve the efficiency of drug delivery and management.
Qi YU TAI solution
According to the customer's requirements for the size and size of the smart medicine cabinet, the PPC series industrial touch panel PC PPC-J156WAC was finally selected as the upper computer of the device, using the Windows 10 IOT operating system and installing a set of control configuration software for the second time Develop and realize all the interface functions needed; communicate with PLC through the integrated R232 serial port of PPC-J156WAC, the acquisition and control of the lower computer are completed by the PLC, and the integrated 2 Gigabit Ethernet ports are networked with the server, and the management control control room is also It can monitor and query on-site equipment in real time.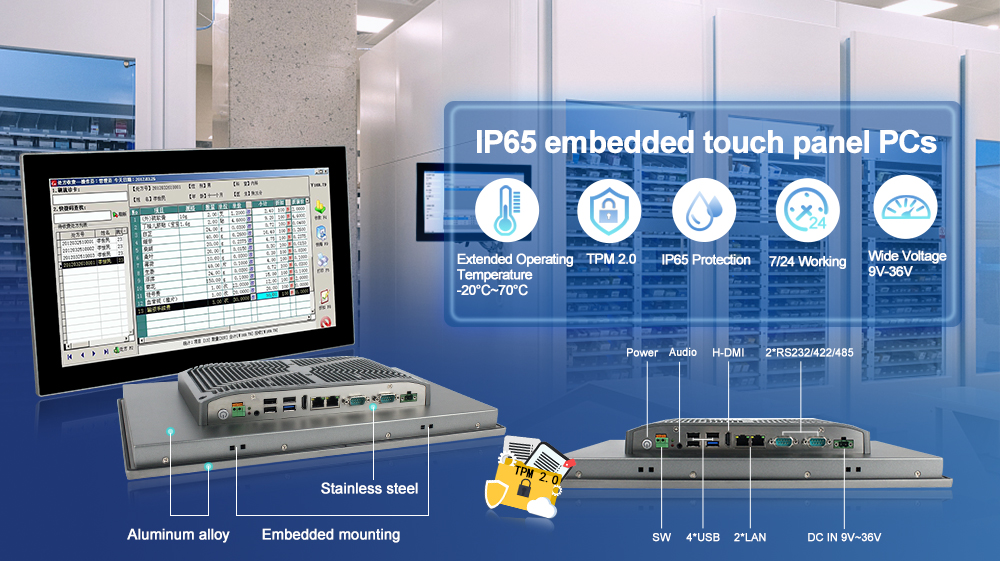 PPC-J156WAC product feature
1. Aluminum alloy front panel,waterproof rate IP65
2. 15.6" TFT LED, Screen resolution 1920x1080,10 point capacitive touch screen
3. Intel J1900 2.0GHz, Silent components fanless industrial panel PC
4. 2LAN Ports support 1000M, 2 COM ports support RS232/422/485,Motherboard set with Anti-static protect chip, with 6KV(touch), 8kv(non touch) , 600W TVS Surge protect.
5. Motherboard built-in TPM2.0 module,Provide hardware & software security.
6. Wide DC9~36V Power input,over voltage,over current,reverse protect.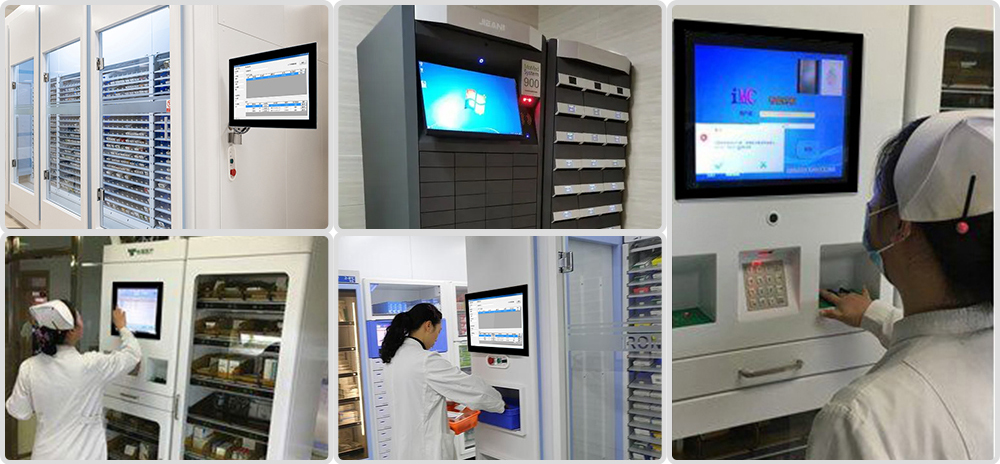 Recommended products