Application of Industrial Panel PC in Logistics Sorting Line
Time:2022-07-28 09:43:01
Visit:658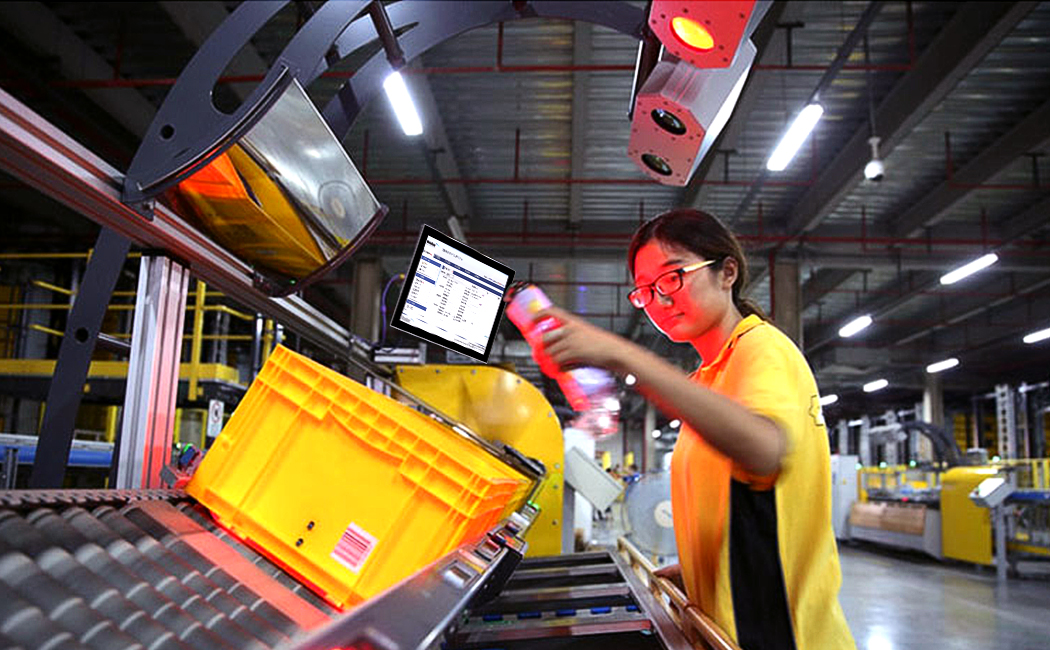 The express delivery industry is one of the fastest growing areas of logistics automation. With the gradual deepening of the commodity economy, social demands have shown a trend of small batches and multiple varieties, and the types and data of circulating commodities have increased sharply. While promoting the rapid development of my country's express delivery industry, it has also spawned the need for automated operations. In particular, the popularization of electronic face sheets has promoted the transformation of logistics informatization and laid a solid foundation for the promotion of intelligent sorting systems. Sorting has become a key link in logistics distribution. Based on industrial computer control technology and information technology, intelligent sorting system equipment such as sorting robots and circular cross-belt sorters that are completely completed by machinery are derived. Compared with manual labor, it has the following technical advantages, so as to achieve rapid application in the express delivery industry.
The application of intelligent sorting system in the express industry is a key factor to improve the efficiency of logistics distribution. In the process of realizing automation and intelligent technology upgrading, professional and reliable embedded computers must provide hardware support for them. In response to the informatization needs of the modern logistics industry, logistics companies need to carry out informatization management of equipment, personnel, and goods in the sorting center. The sorting line workstation is an important part of the entire sorting information system, mainly composed of scanning and weighing area, automatic sorting area, end sliding area and other areas. The staff collects the barcode information and weight of the package through scanning guns, cameras, weighing scales and other equipment, which greatly reduces the workload and error rate of the operators, and gradually realizes the intelligent management of information.
Application requirements:
Due to the characteristics of continuous and large-scale sorting of goods by the automatic sorting system, it can run continuously without the limitation of climate, time and manpower. The requirements for the control device are strong performance, strong durability and good stability. High-precision embedded industrial computer hardware products help the entire logistics sorting system.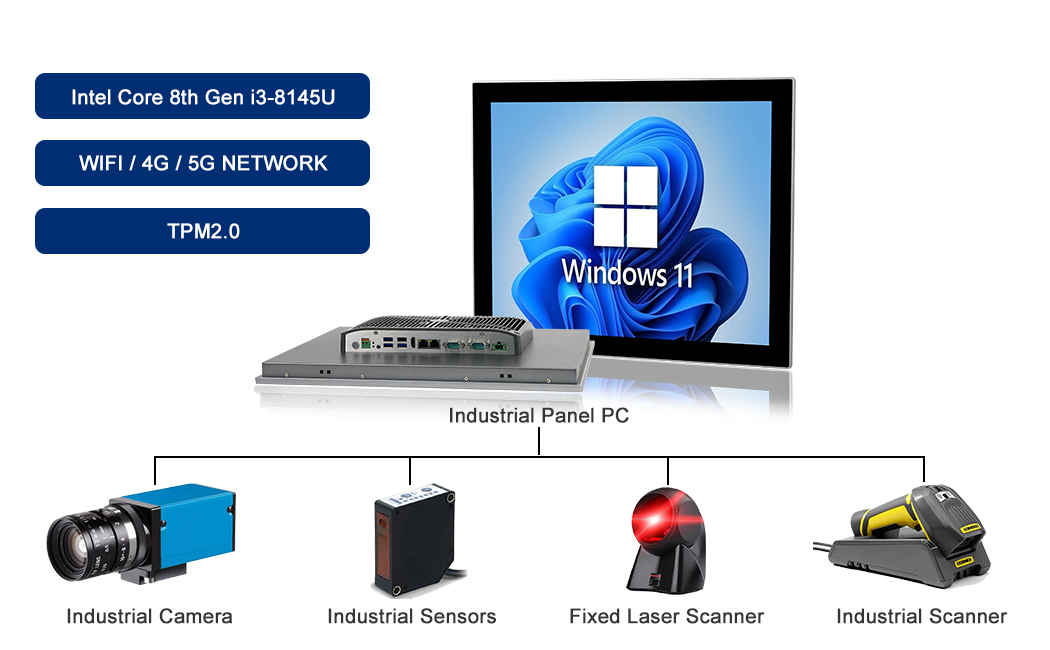 Solution:
The QYT industrial panel computer can improve the fault response time and processing efficiency by cooperating with the switch button and sound and light alarm, strengthen the response to the problem, and realize the visual and controllable overall management goal of the logistics company. The front panel is made of aluminum alloy precision machining, pure flat capacitive touch, IP66 level of protection, with excellent waterproof and dustproof. The computer adopts high-performance, low-power Intel Core 8th GEN series processors, which are well suited for harsh industrial environments; support 2 Gigabit Ethernet / WIFI / 4G / 5G networks; 2 RS232 / RS485 serial ports; onboard DDR4 The maximum memory supports 64G; supports mSATA and M.2 storage; built in strict accordance with industrial-grade standards to meet 24-hour continuous and reliable operation.
Product Features for PPC-3015SAC
1. Aluminum alloy panel, the front panel meets IP66 waterproof standard
2. 15" TFT LED, resolution 1024 x 768, capacitive touch
3. Intel Core i3-8145U 2.1GHz Fanless Industrial Panel PC
4. 2 Gigabit Ethernet ports, 2 RS232 / 422 / 485 serial ports, electrostatic and surge protection
5. The onboard TPM2.0 module provides maximum hardware security
6. Wide voltage DC 9V~36V, with overcurrent, overvoltage and reverse connection protection

Recommended products